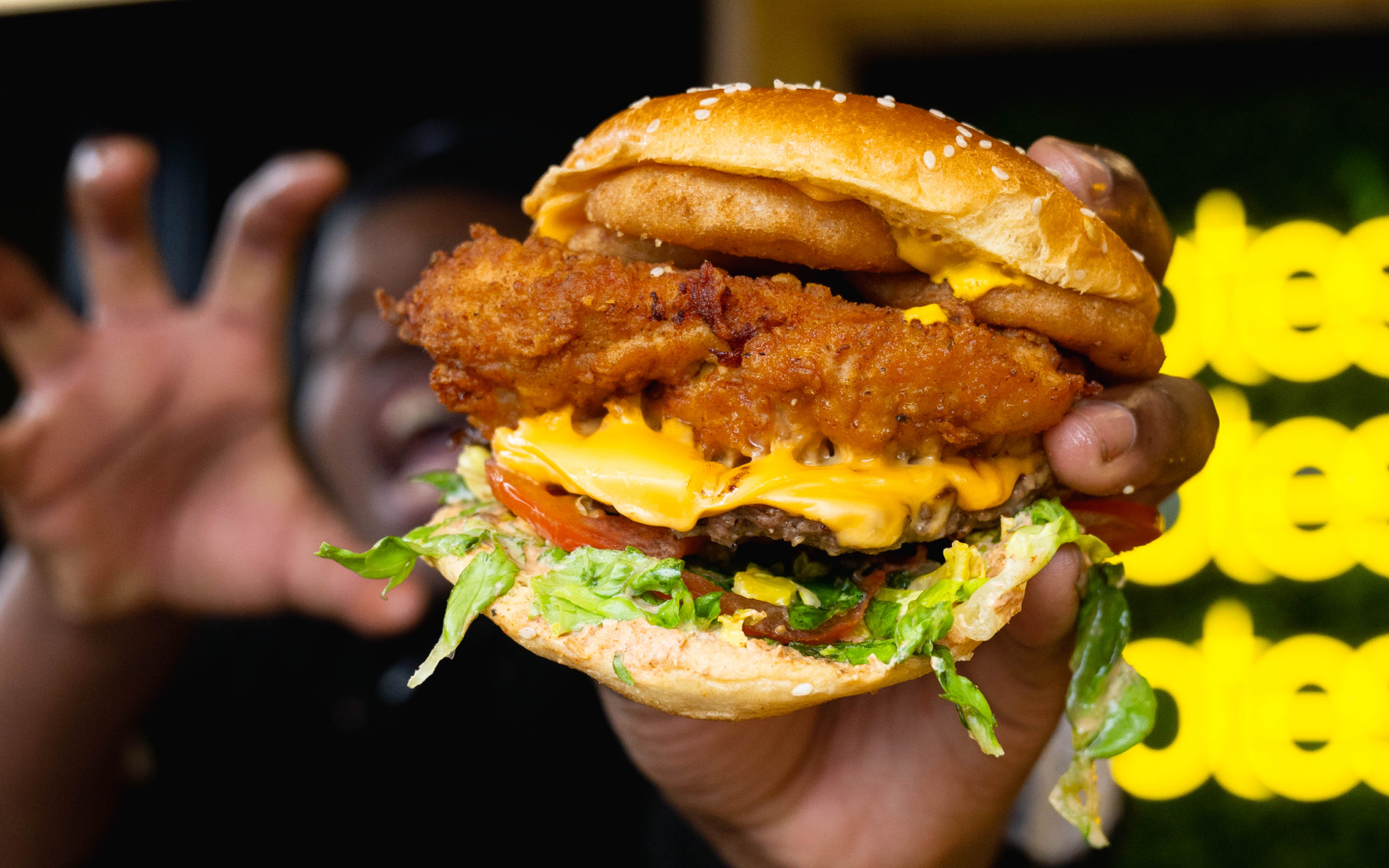 A taste of what's
on the menu
We've been told our burgers are the best in Manchester.
They come in all shapes and sizes. Beef or chicken, the choice is yours. Our signature Beefed Up! tops the bill (two patties, if you think you're hard and hungry enough). Just add fries.
Room for more? Try our sides – everything from cheesy, fiery Not'cho Nachos and supremely melty Mozzarella Sticks to customer favourite, oh-so-tender Side Chicks. Seal the deal with one of our notoriously sweet shakes and waffles!
Withington
533 Wilmslow Road, Withington
Manchester M20 4BA
MON: 12noon–11pm
TUE: 12noon–11pm
WED: 12noon–11pm
THU: 12noon–11pm
FRI: 12noon–11.30pm
SAT: 5pm–11.30pm
SUN: 5pm–11.30pm
Wythenshawe
4 Ledson Road, Wythenshawe
Manchester M23 9GP
MON: 11am–10pm
TUE: 11am–10pm
WED: 11am–10pm
THU: 11am–10pm
FRI: 11am–11pm
SAT: 5pm–11pm
SUN: 5pm–10pm
Cheadle
Opening Soon
Station Road, Cheadle
Manchester SK8 7AZ
don't miss a thing
Sign up to the Shakedown mailing list and be first in the queue to hear about our special offers, competitions and events.